COMPANY SAFETY
WE TAKE SAFETY SERIOUSLY



What type of safety training do you offer employees?
We offer a variety of job-specific safety training to all employees at Barnsco (TX).
Each employee receives OSHA-approved online training, specific to their position at Barnsco (TX). *Offered in both English and Spanish.
At orientation, employees are given an extensive Job Safety Analysis (JSA), detailing the requirements and hazards associated with their job duties.
New-hire orientation training is provided for the position applied. On-the-job training is provided for employees learning to operate equipment or machinery for the first time, learning new products and services, and for customer service. Applicable certifications and training for specific equipment, if necessary.
Applicable employees receive forklift training and 3-year certification, within their first 2 weeks at Barnsco (TX).
Barnsco (TX) holds monthly Safety Committee meetings and Toolbox Talks comprised of employees and supervisors to discuss upcoming projects, Workers Compensation trends, and anything safety-related happening at the company. *New employees are offered the opportunity to be nominated to the safety committee after 6 months of employment.
Does Barnsco (TX) provide Personal Protective Equipment (PPE) to their employees?
Barnsco (TX) provides multiple options for Personal Protective Equipment for all positions that require them. This includes an OSHA-compliant hardhat, leather or nylon gloves, safety glasses, and an annual boot allowance toward steel-toe boots.
Barnsco (TX) has also participated in an annual boot allowance for employees to earn toward their steel-toe work boots through the company WorkWear, every year. Workwear provides a variety of boot brands for employees to choose from i.e. Ariat, Wolverine, Justin, and Timberland Pro Series, etc.
What types of safety precautions has Barnsco (TX) taken to protect their customers and employees to prevent the spread of Covid-19 and other deadly viruses in the workplace?
Barnsco (TX) properties and high-traffic areas are fogged, weekly, with an anti-microbial EPA-approved sanitizing agent. This solution is alcohol-free, non-corrosive, odorless, with spray-and-leave application qualities.
Plexiglass partitions are in place in all areas where employees could have face-to-face interaction with customers to help protect the spread of germs and bacteria.
Hand sanitizer and anti-bacterial cleaning wipes are readily available at all Barnsco (TX) locations for employees to use, as needed for their health and safety.
Barnsco (TX) provides resources for employees to get tested for covid-19 if there is legitimate concern of exposure with a Covid-19-positive person, while at work.
Bullet 1
Bullet 2
Bullet 3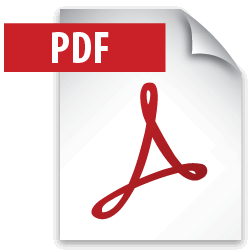 FAQ pdf
SAFETY OFFERINGS
 New-hire job-specific online safety training
 $75/yr boot allowance for labor-intensive positions through WorkWear boots
 Powered Industrial Truck licensing for applicable positions
 Bi-lingual safety training and resources
 Daily warm-up stretch & flex (Barnsco Daily Ergonomics Program)
 The opportunity to operate top of the line equipment and machinery
 Annual OSHA safety training completed online & in-person
 Provide weekly and emergency antimicrobial fogging to prevent the spread of Covid-19
 All other necessary PPE is provided by Barnsco (TX) to prospective employee
 Barnsco (TX) is in compliance with all safety-related federal, state, and local guidelines and mandates (i.e. OSHA, FMCSA, TXDOT, EPA, etc)