JOIN THE TEAM
DOWNLOAD THE FORM OR APPLY ONLINE



Inside Sales Representative
Purpose: To support Barnsco Clients and Customer base as well as outside sales department and the Sales Manager.
Duties and Responsibilities:
Taking orders by phone and in person, from outside sales persons or customers and ensure its timely delivery.
Preparing quotes for customers when requested by outside sales rep.
Handle and generate sales with existing accounts.
Become familiar with all product lines.
Establish and maintain relationships with manufacturers.
Maintain open orders daily.
Keep Showroom clean and organized.
Recommend additional products needed for the job.
Work closely with other departments to ensure accuracy and predictability.
Perform other duties as required by Customer Service Supervisor.
Required Skills and Experience:
This position requires a goal-oriented person, who can work independently, is well organized, meets deadlines and has the ability to work on several projects or assignments simultaneously, switching back and forth during the course of the day from one task or assignment to another.
1-3 Years of Experience in Sales
Experience in the Construction Industry is preferred.
Desired preferred skills also includes the following:
Well organized and takes good notes
Proficient in Microsoft Office Suite especially Excel and Outlook
Communicates well with customers both on the phone and in person
Willing to gain product knowledge daily
Good with time management
Problem solver for both internal and external customers
Bilingual – English/Spanish preferred
---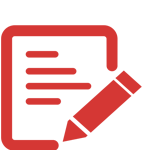 Apply Online