JOIN THE TEAM
DOWNLOAD THE FORM OR APPLY ONLINE



Equipment Sales Specialist
Purpose:  The Equipment Sales Specialist is responsible for selling new and used equipment from Barnsco's equipment vendors. The Equipment sales specialist will reach his or her business targets through effective management of designated territories and physical visits to existing and new customers. This individual will also develop ongoing, profitable relationships with customers and continually maintain the professional image of the company. Successful candidates will understand outside sales and direct experience in the construction equipment industry.
Duties and Responsibilities:
Present and sell company products to current and potential customers.
Prepare action plans and schedules to identify specific targets and to project the number of contacts to be made.
Follow up on new leads and referrals resulting from field activity.
Identify sales prospects by cold calling and contact these and other accounts.
Quoting and negotiating prices and closing orders.
Prepare financial contracts/docs
Growing and developing customer relationships to increase market share.
Close sales by overcoming objections.
Acquire and maintain a broad knowledge of the product lines and services sold by the company.
Establish and maintain current client and potential client relationships.
Prepare and present quotes and sales proposals.
Manage account services through quality checks and other follow up.
Identify and resolve customer needs/concerns.
Prepare a variety of status reports, including activity, closings, follow up and adherence to goals.
Coordinate with all departments needed to accomplish the work required to close sales.
Ability to follow through from quoting stage to delivery of the product.
They will seek out new markets and optimize opportunities to increase profitability aligning with Barnsco's continuous growth plan.
Participate in marketing events such as seminars, trade shows, sales meetings, and other events.
Actively manage call schedule to cover assigned territory in a time-efficient manner.
Participate in vendor training on and off site.
Provide on-site demonstrations, machine inspections and technical support.
Other duties as assigned by management.
Individual should be able to set work priorities and work independently in the absence of supervision and be able to understand and carryout oral and written directions
Individual must have the ability to maintain a high degree of motivation.
Ability to drive and work remotely.
Passionate, dedicated, self-motivated individual.
Education:
Bachelor's degree (preferred).
Preferred high-level of knowledge in the construction equipment industry
Excellent written and verbal communication skills
Professional demeanor, selling style, and appearance.
Ability to prioritize, multitask, and work efficiently.
Good understanding of equipment and its operations.
Exceptional verbal communication and presentation skills.
Excellent negotiation skills.
Computer proficient in Word, Excel and other business systems.
This job description has been designed to indicate the general nature and essential duties and responsibilities. It may not contain a comprehensive list of all duties, responsibilities, and qualifications required of employees to do this job. This document is not a contract, and the company may change job duties at any time.
All candidates must have a clean driving record, submit to a pre-employment background screening and drug testing.
Job Type: Full-time
Pay:
Experience:
3 + Years outside sales
Equipment sales experience a plus
License/Certification:
Driver's License (Required)
Work Location: Dallas and surrounding counties
---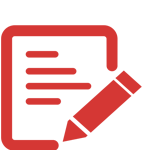 Apply Online