JOIN THE TEAM
DOWNLOAD THE FORM OR APPLY ONLINE



Driver-Class A CDL
Education or experience that prepares you for success:
High School Diploma or equivalent preferred
Must be able to read, write and communicate effectively with customers
Valid Driver's license with satisfactory driving record
Knowledge/Skills/Abilities you may rely on:
Ability to operate delivery vehicle safely in variety of driving situations & conditions
Knowledge of tools & equipment based on assigned store's fleet
Detail orientation to ensure timely, accurate paperwork
Bilingual speakers may be required at some locations
The physical demands of this role require bending, squatting, crouching, reaching, lifting 50 pounds or more, and working indoors/outdoors when required by the job. The above description is not a complete listing of all miscellaneous, incidental or similar duties which may be required from day to day. Reasonable accommodations may be made to comply with applicable laws.
Related experience may include: Roll-Back Driver, Flatbed Driver, Delivery Driver, Route Driver, Box Truck Driver, Stakebody Driver, Appliance Delivery
---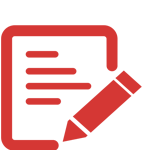 Apply Online